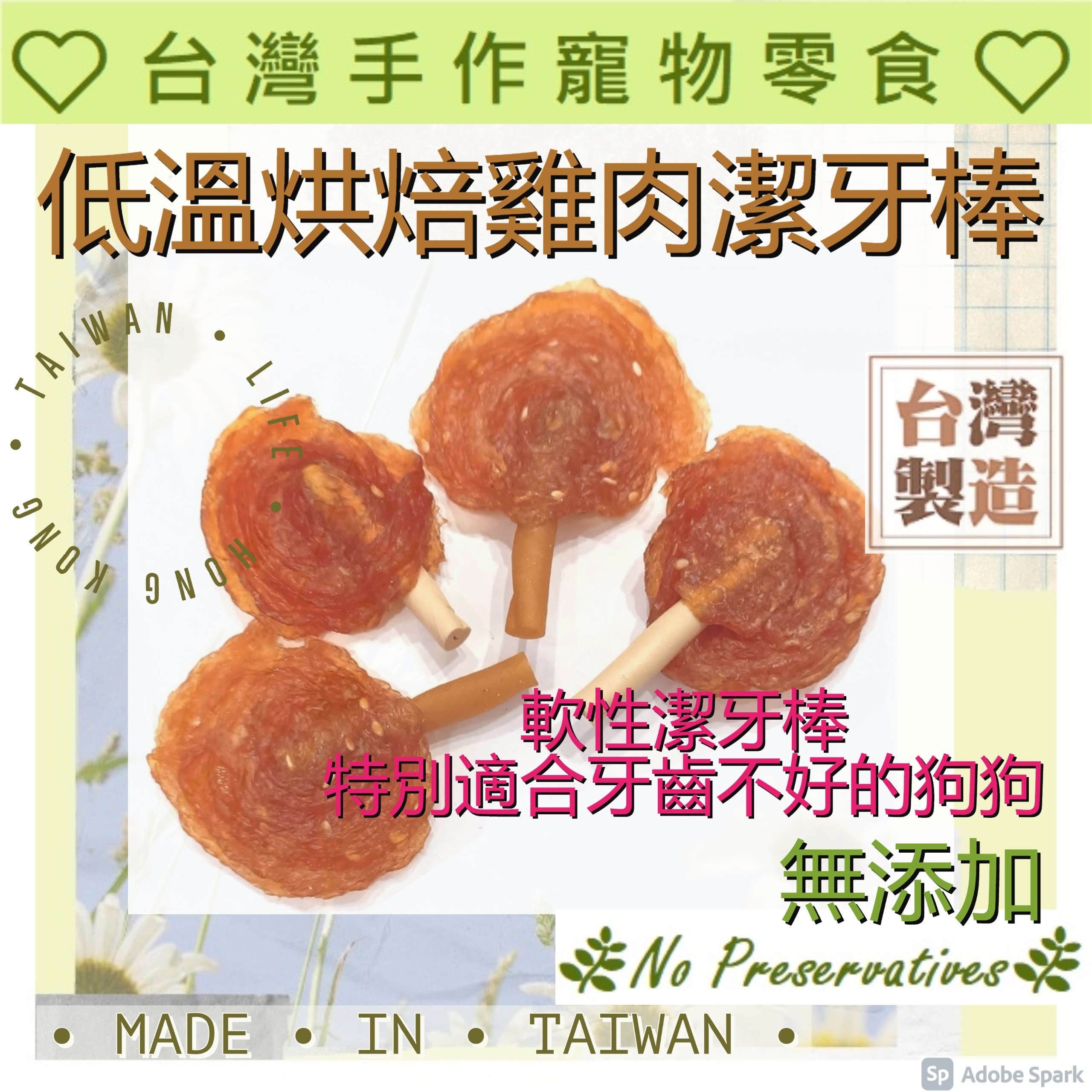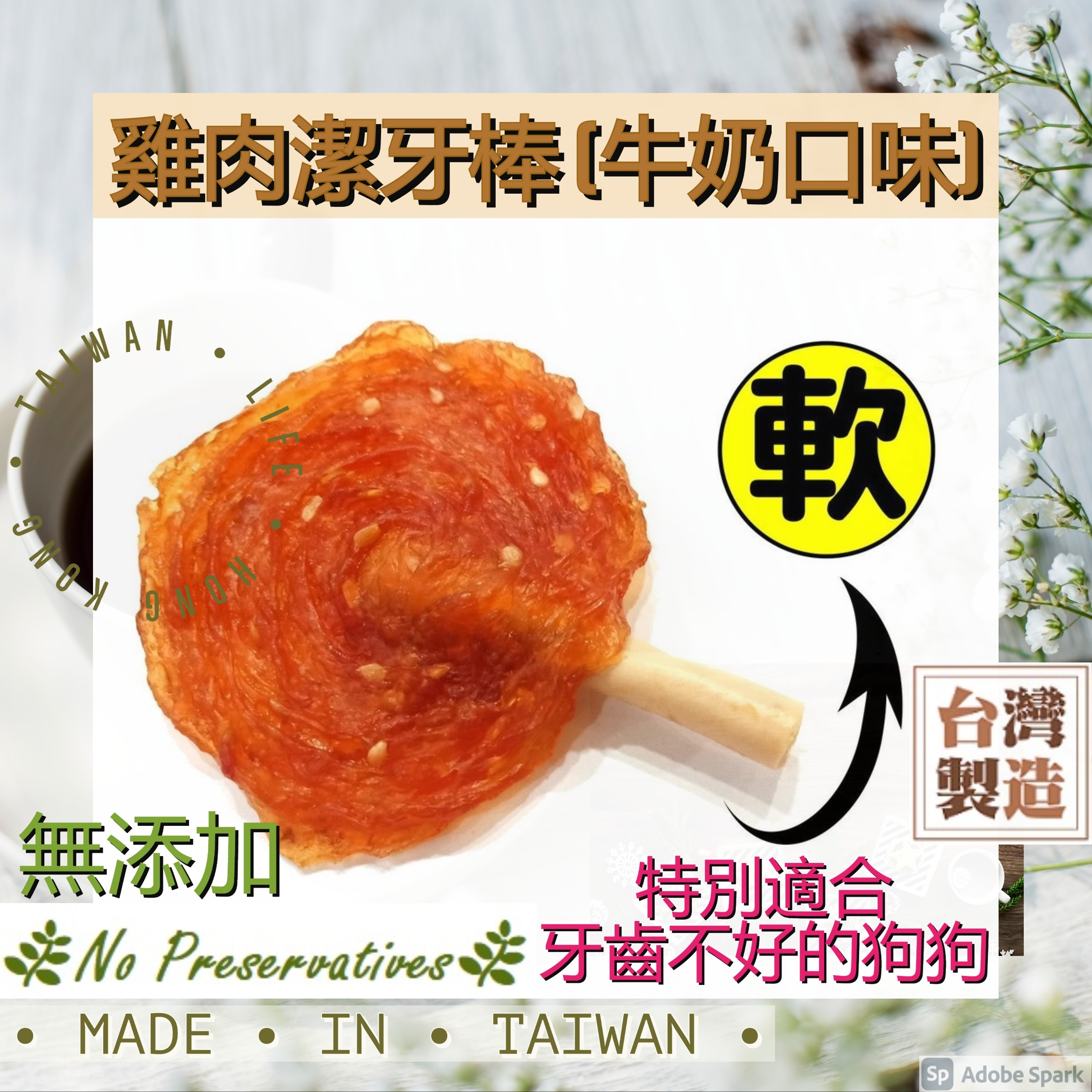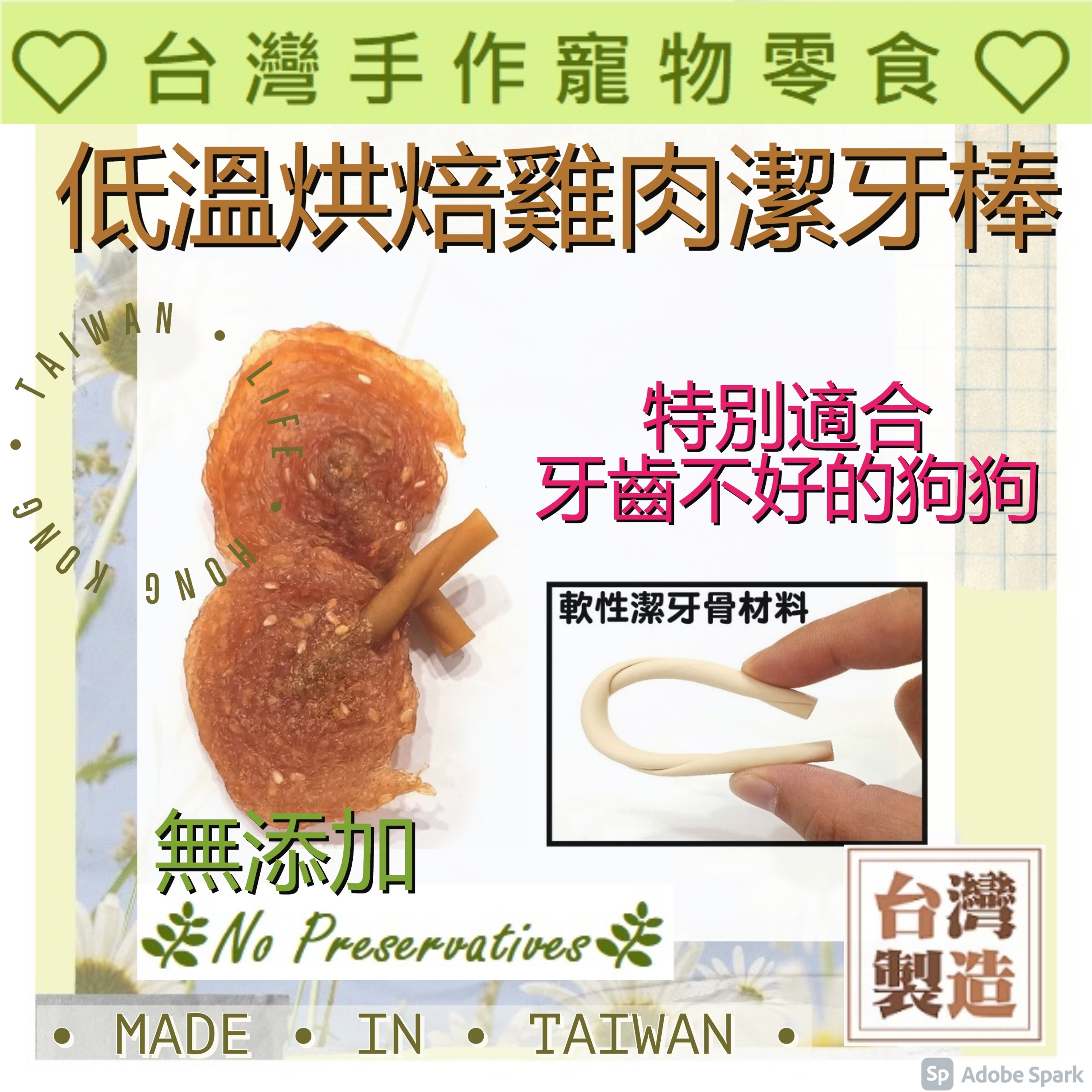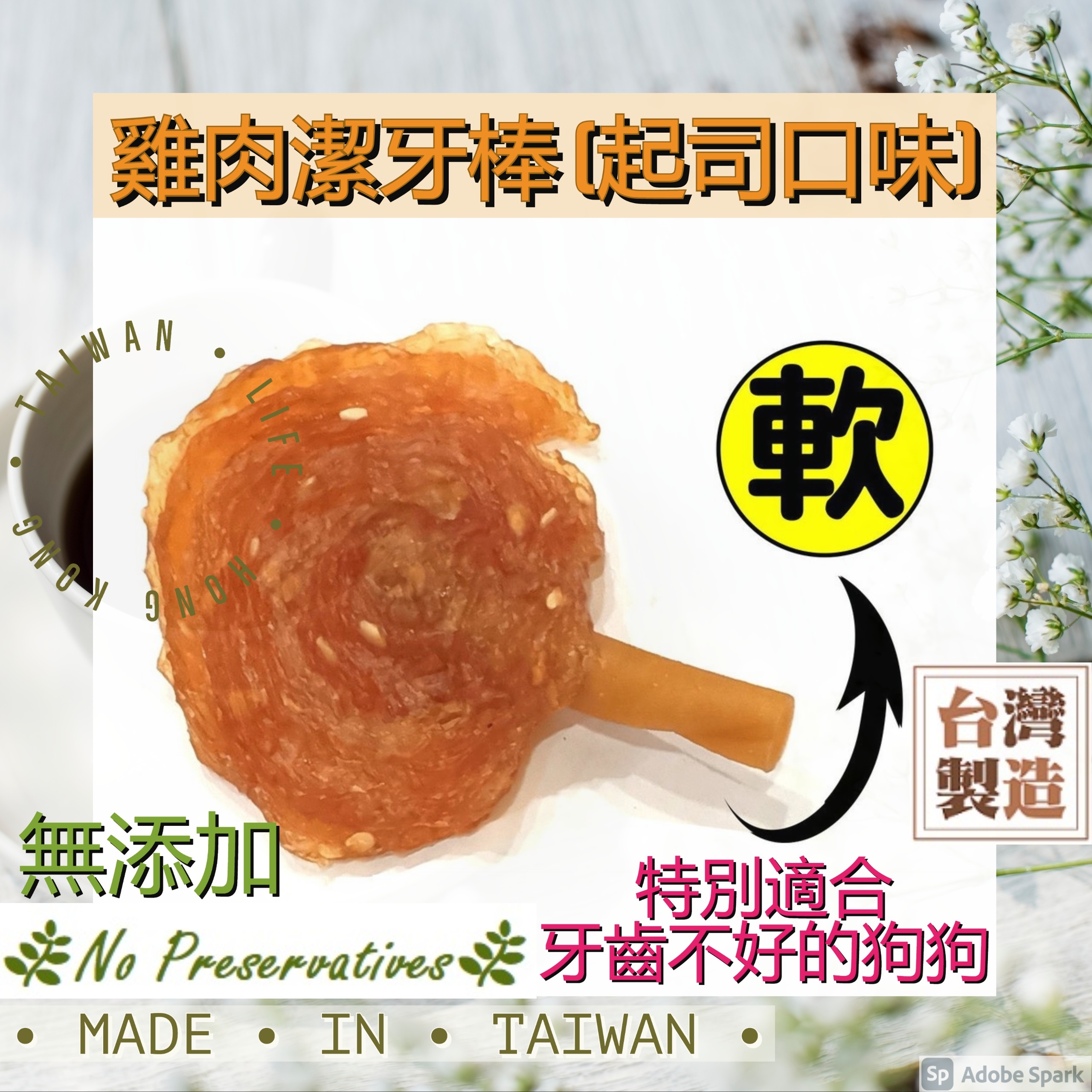 ◆Main ingredients:
  Taiwan-made fresh chicken, dental bone, starch, glycerin, vitamin E.
◆Nutrition value:
  Protein 22% Fat 5% Water 15% Fiber 1.5% Ash 1.0% Calories 180 kcal
◆Place of Origin: Made in Taiwan
◆Applicable: All-age dogs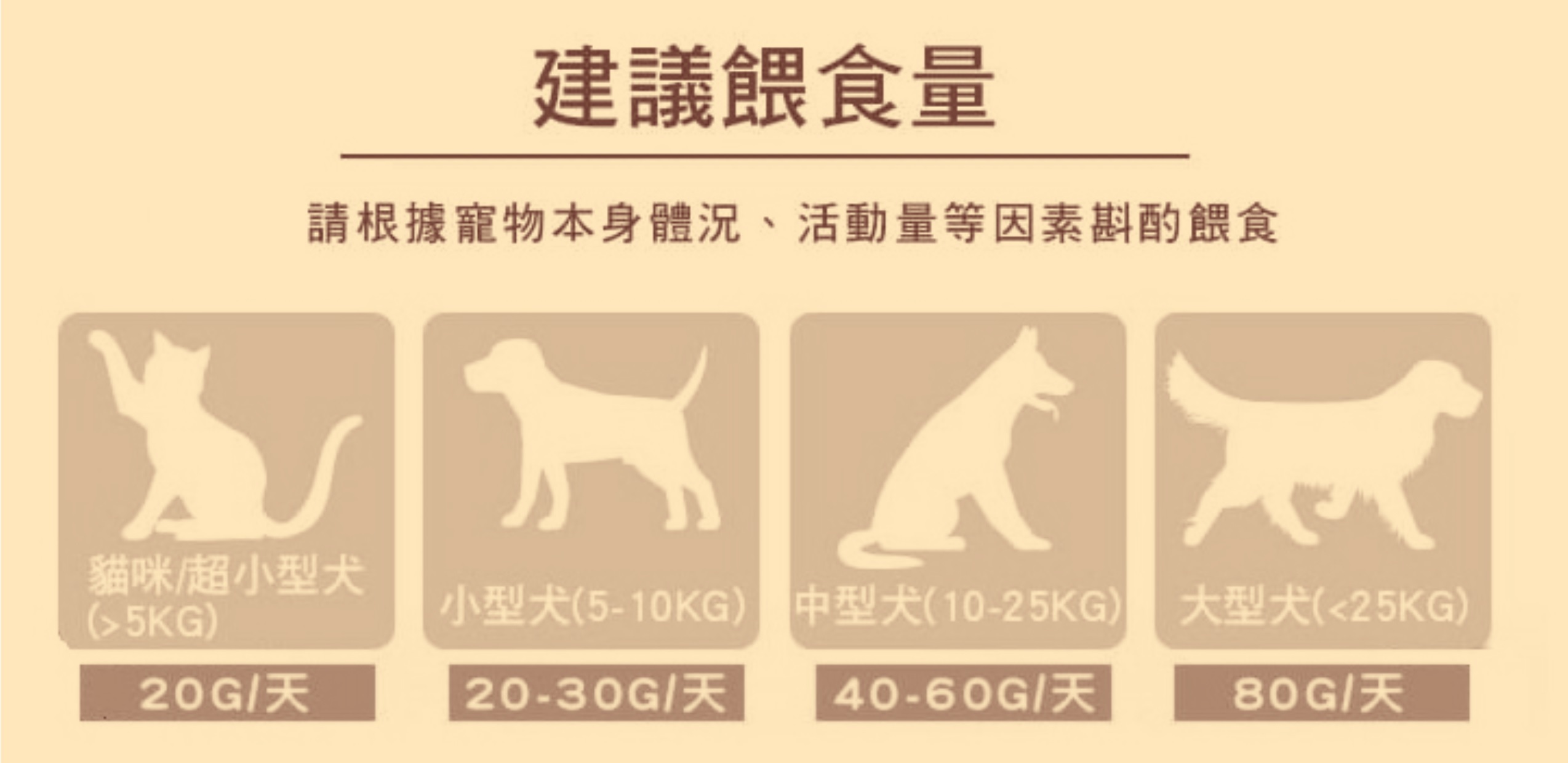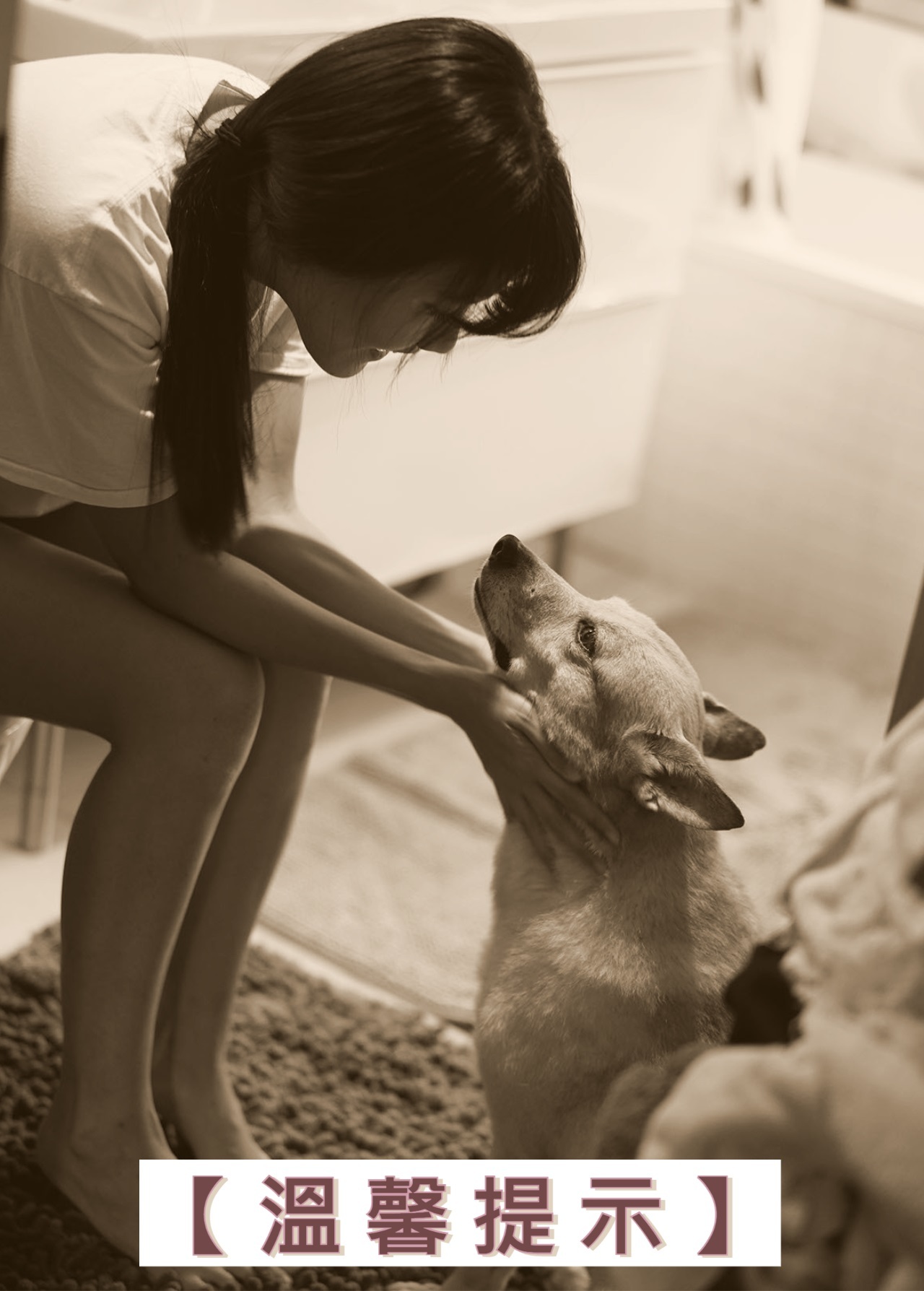 【-Intimate warning- 】📣📣📣
◎ The appearance and color difference of each batch of natural ingredients are normal, please feel relieved to eat.
◎ Please feed the pet appropriately according to the pet's weight, exercise amount and age, and avoid overfeeding.
◎ It is recommended that the owner be accompanied by the owner to avoid choking when swallowing products for the first time.
◎ It is recommended to use it for no more than 30 minutes each time, so that the dog's mouth can rest properly to protect the health of the teeth.
 ⭕No cancellation is accepted after placing an order for some products
⭕Food products will not be returned due to personal subjective factors

(Scent, size, taste, color, taste... etc.)

⭕All goods are delivered directly from Taiwan SF Express to door-to-door/SF Station/Smart Cabinet

⭕The smart cabinet will be picked up from the nearest SF Express station because the goods are too large to fit