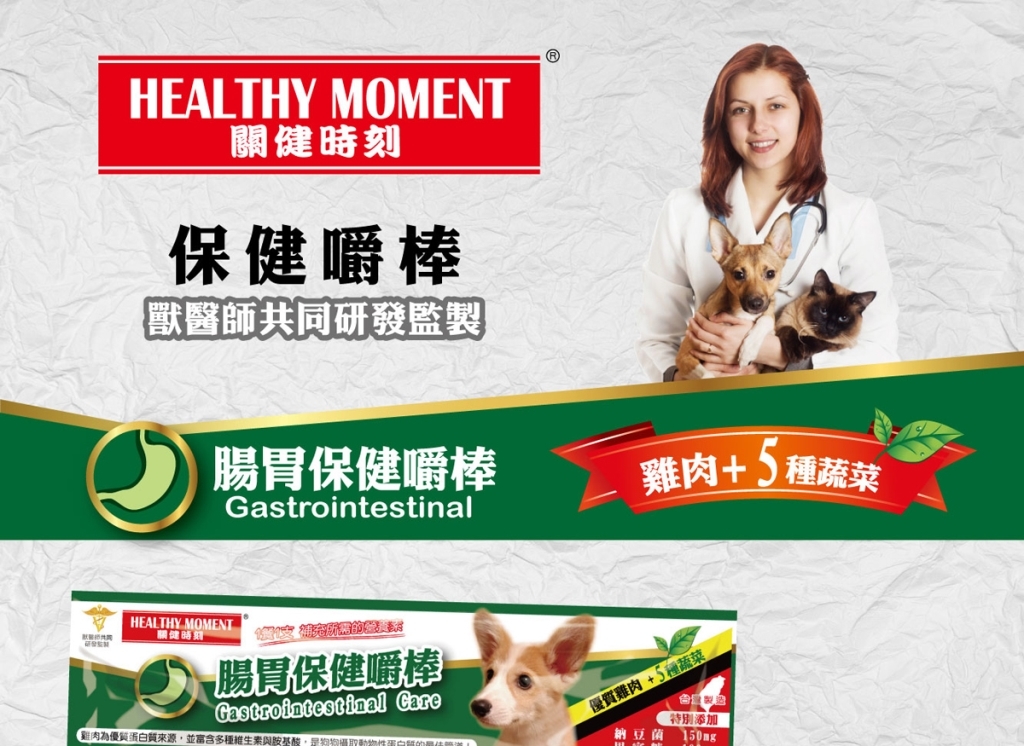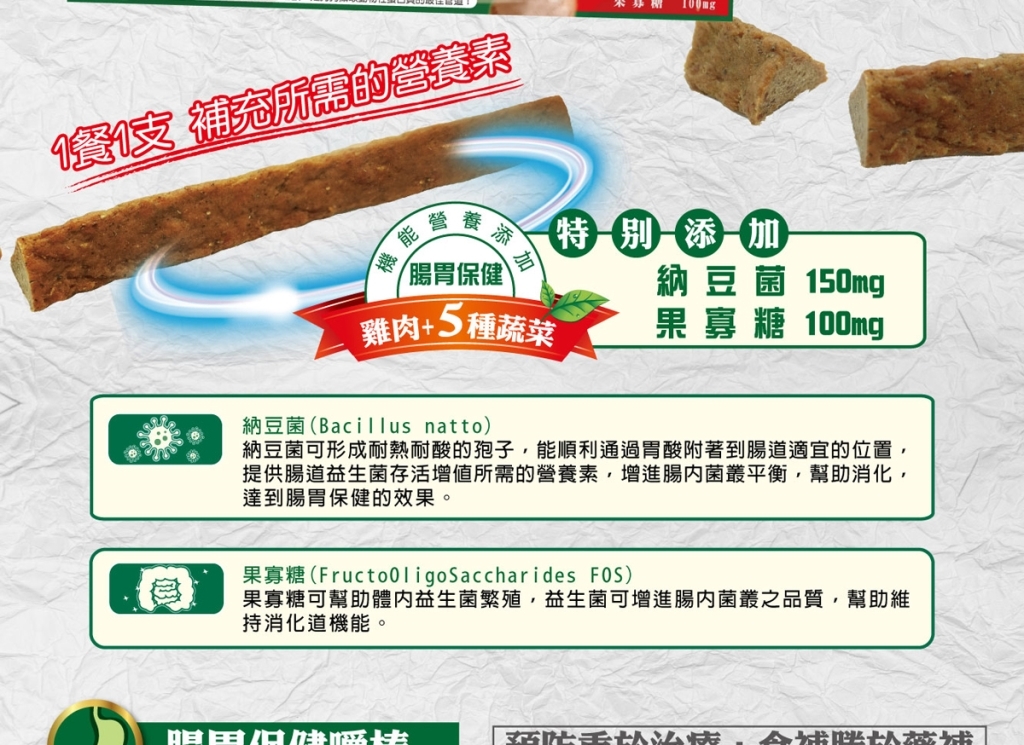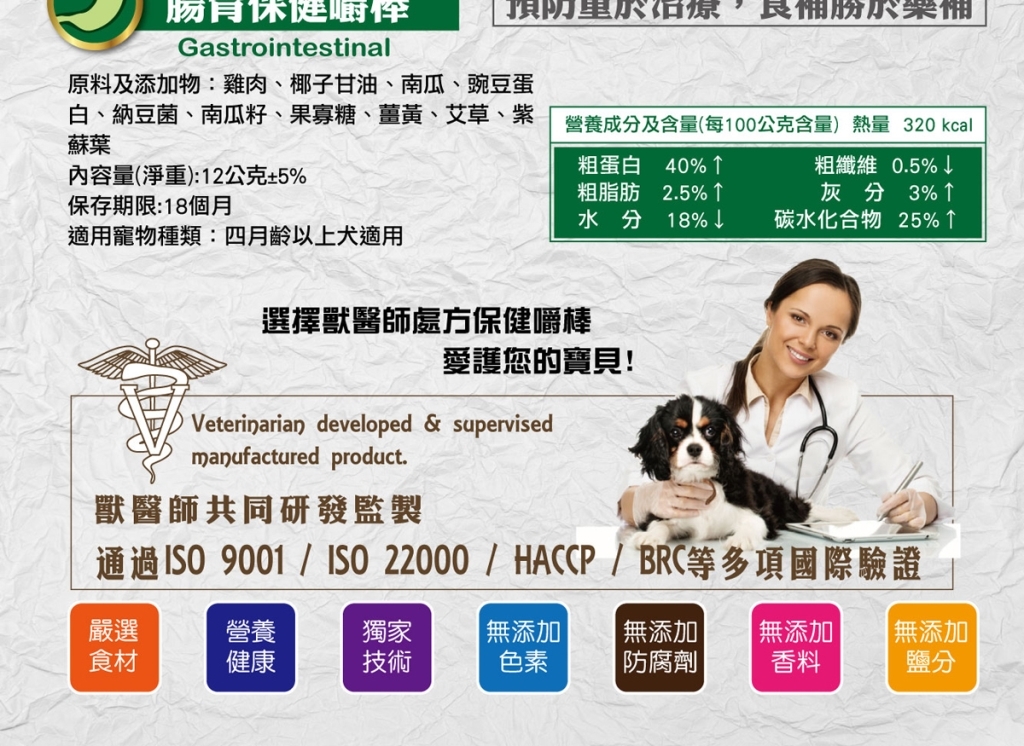 【Commodity Description】Healthy Moment Functional Dental Stick (Gastroinestinal Care) 12g/pc

Generally, dry food or canned food only provides basic nutritional needs, and some function-regulating nutrients should be properly supplemented in the daily diet to help the dog's growth and development and increase natural resistance.
The professional health function chewing stick can be used as a reward during training and interaction, and it also has the functions of nutritional supplement and interactive snacks.
★High-quality chicken + 5 kinds of vegetables
Chicken is a high-quality source of protein, and is rich in multiple vitamins and amino acids. It is the best channel for dogs to take in animal protein; 5 kinds of vegetables are added, which are rich in dietary fiber, pectin, chlorophyll, tannin, curcumin, Iron is enough for dogs to supplement nutrients per meal.
★Soy Lecithin (Lecithin)
Lecithin is an indispensable substance for every cell in the body, and the inositol contained in lecithin is the main nutrient for hair. Proper intake of lecithin can help skin health.
★Collagen
Collagen is the most abundant protein in animals, accounting for about 25-35%. It is distributed throughout various tissues and organs of the body, such as bones, cartilage, ligaments, and skin. It is also one of the most important components of connective tissue in the body.
【Commodity Ingredients】chicken, coconut glycerin, pumpkin, pea protein, soy lecithin, pumpkin seeds, collagen, turmeric, wormwood, perilla leaves

[Commodity specifications] 12g/piece; 40 pieces/box

【-Intimate warning- 】📣📣📣
◎ The appearance and color difference of each batch of natural ingredients are normal, please feel relieved to eat.
◎ Please feed the pet appropriately according to the pet's weight, exercise amount and age, and avoid overfeeding.
◎ It is recommended that the owner be accompanied by the owner to avoid choking when swallowing products for the first time.
◎ It is recommended to use it for no more than 30 minutes each time, so that the dog's mouth can rest properly to protect the health of the teeth.