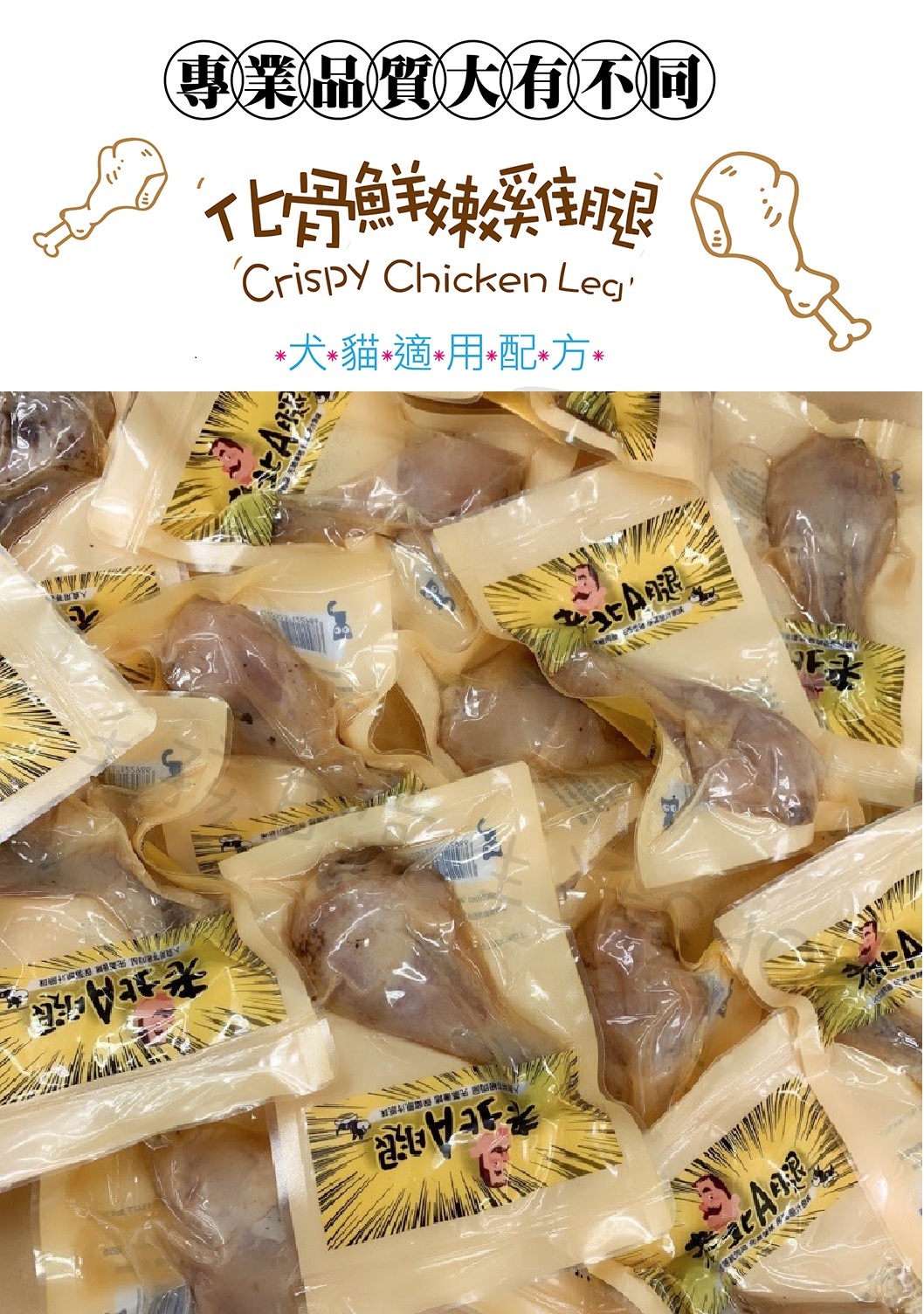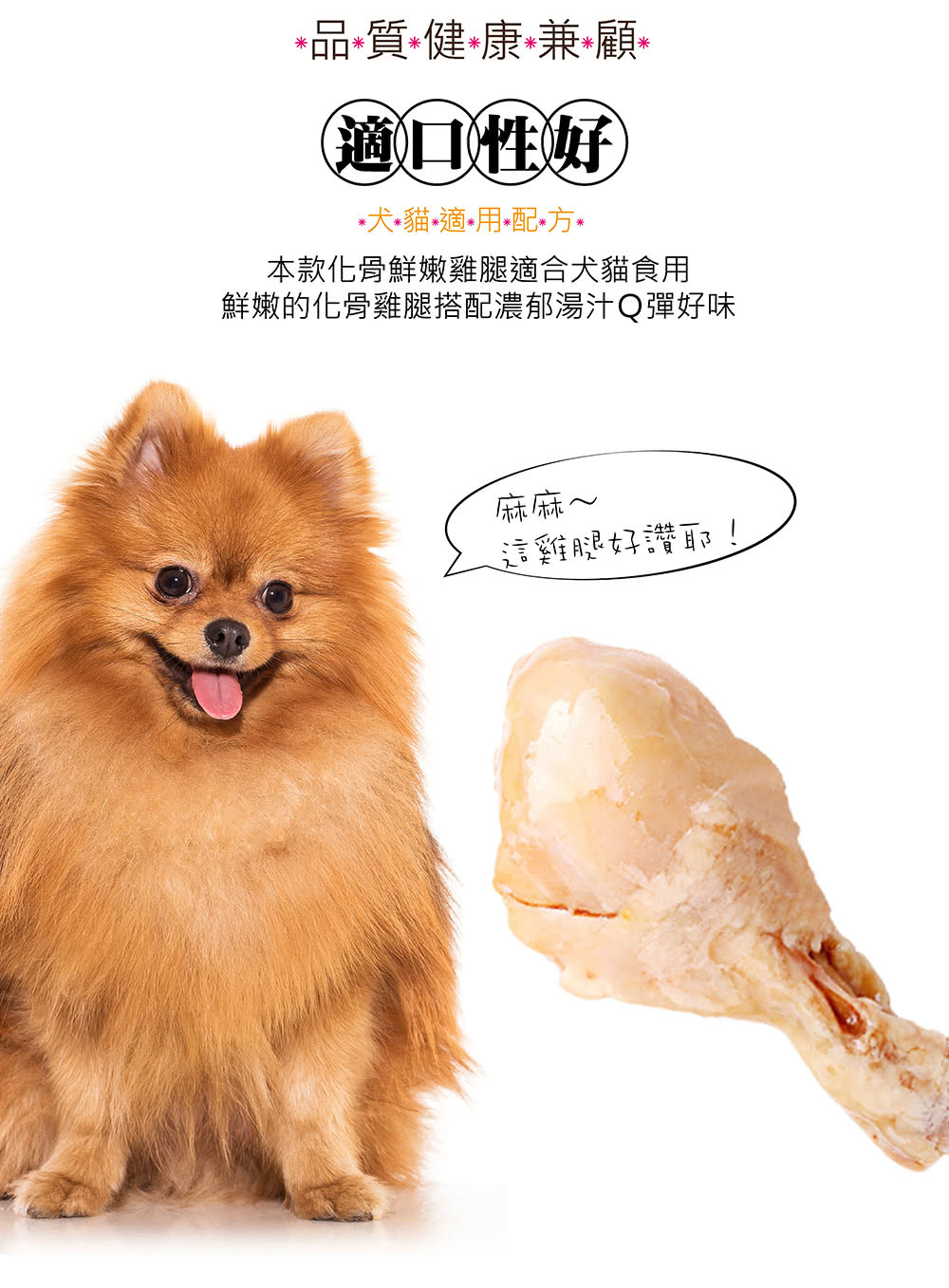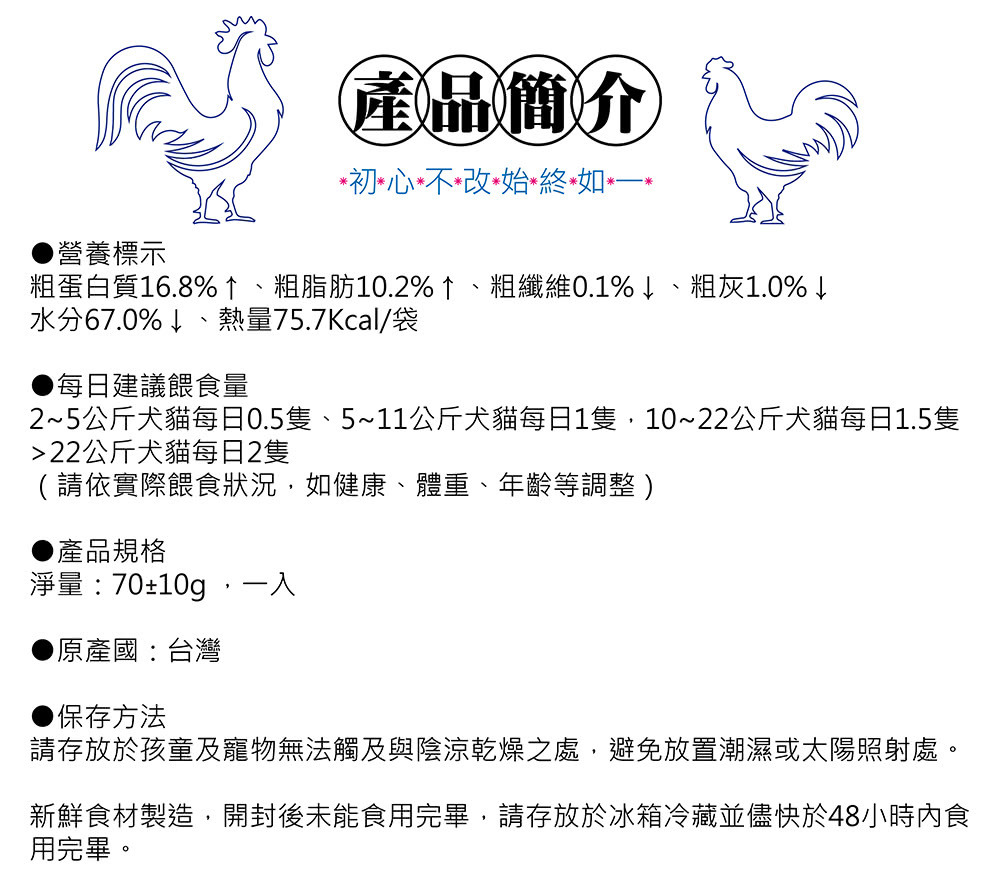 Product name: 💥🍗Dog Snacks Chicken Drumsticks🍗  [Made in Taiwan] ❤️All cats and dogs can eat ❤️ Pet Snacks⭐
Product Origin: Taiwan
Weight: 70g/piece+-10g
⭐As natural and pure as food ⭐
⭐Good taste of real materials⭐
💥Features of ingredients💥
✅Using 100% human food grade low-fat chicken, plus chicken thigh meat is rich in iron, zinc, riboflavin, vitamin B1, B6, and B12 and other trace elements can maintain skin health and strengthen liver function.
✅Use a pressure cooker to steam the bones, pinch and crush the fragrant bones, without adding a drop of water throughout the process, and lock the most authentic taste
✅It's ready to be taken apart and eaten, saving mom and dad's time to cook by themselves
✅Vacuum packaging, high temperature and high pressure sterilization
✅Steamed chicken drumsticks in original flavor, boneless, tender and fresh meat, small packets of light food without burden.
✅Taiwan ISO certified factory manufacturing, the latest research and development of high heat resistant material vacuum packaging technology, safe and hygienic.
✅After five original construction methods. Steam first and then bake, cook slowly and carefully.
✅Food for cats and dogs is delicious, safe and hygienic
【-Intimate warning- 】📣📣📣
◎ The appearance and color difference of each batch of natural ingredients are normal, please feel relieved to eat.
◎ Please feed the pet appropriately according to the pet's weight, exercise amount and age, and avoid overfeeding.
◎ It is recommended that the owner be accompanied by the owner to avoid choking when swallowing products for the first time.
◎ It is recommended to use it for no more than 30 minutes each time, so that the dog's mouth can rest properly to protect the health of the teeth.